Developer:
Released: Filed Under: Stoa Policy
About "Harriet Tubman (NEG)"
The Harriet Tubman Tribute Act of 2019 would immediately replace the picture of Andrew Jackson on the $20 bill with Tubman's, starting 1 January 2021. This is supposed to honor her oppression and her heroism in overcoming it as a woman and former slave. However, this Negative brief argues that putting Harriet Tubman on the $20 bill would not be a tribute, but an insult. Considering that the legacy of racism and slavery continue in the U.S. and that discrimination still exists among certain people, this gesture is only masking the issue. It won't do anything to make people change. But it might make them feel better about themselves, which would be counterproductive. ("Hey, we put a black lady on the 20! Problem solved! ") Leaving the slave-owning Jackson on the $20 sends a message about what needs to be done. Tubman herself never would have wanted to be on our currency, so leaving her off is the best way to honor her legacy.
Additionally, there are "security concerns" regarding the release of the new $20. That is one reason that the Treasury slowed down its release. Starting it up again might allow counterfeiters to take advantage of a sloppily designed bill.
Directions
Download the document with the button above. Study this release and get to know it well. File and print as necessary to prepare for your upcoming competition.
This download is exclusively for Monument Members. Any use outside this membership is a violation of U.S. Copyright Law and violators will be prosecuted.
As always, double check all claims, warrants, hyperlinks and the current news in case any changes have occurred that will affect your competition.
Do you have questions about this download? Tap in your comment at the bottom of the page. The author, the site owner, or another member will most likely reply.
Permission & Usage
Click Here for complete information on permissions. All Membership content and Library Archives are proprietary intellectual content, so please respect our copyrights. Simply put, if you are not a Monument Member or a Library Access Owner you may not use it or share its content. If one partner of a debate team is a member and the other is not, the one who is a Monument Member must be the controller of the logins, downloads and incorporation of the Monument Membership material. Sharing logins is strictly prohibited, the only exception being from immediate family members within a single household.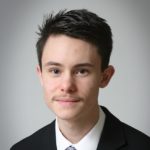 After having a lukewarm novice year as a sophomore, Jonathan gained an affinity for debate and research. He qualified to NITOC in both his junior and senior years in TP and Parli and won several tournaments in TP. Currently, he is a sophomore at Freed-Hardeman University studying study Law and Politics. He works as a researcher for the Grassroot Institute of Hawaii and also with the John E. Talbott & Associates law firm in Henderson, TN. Jonathan believes that there is no sufficient substitute for well-researched knowledge.