Developer:
Released: Filed Under: Stoa Policy
About "Abolish the Federal Reserve (NEG)"
The AFF case is simple: Abolish the Federal Reserve. The NEG position is likewise simple: Replace it with what?
This is the argument that you as the Negative should hammer home: Alternatives to the Federal Reserve are flawed. This brief shows some of the benefits of the current layout of the Fed. It also demonstrates that the Great Recession was ended faster through action by the Fed. The heart of the brief is the solvency and disadvantages. The solvency simply asks what will replace the Fed: the gold standard? A government agency? Congress? A completely free market? The disadvantages go to show how some of those options would harm the U.S. and global economies since the Fed influences the money supply of 70% of the world. Finally, the Fed could act as a lender of last resort if the U.S. government has to default on its debt.
Directions
Download the document with the button above. Study this release and get to know it well. File and print as necessary to prepare for your upcoming competition.
This download is exclusively for Monument Members. Any use outside this membership is a violation of U.S. Copyright Law and violators will be prosecuted.
As always, double check all claims, warrants, hyperlinks and the current news in case any changes have occurred that will affect your competition.
Do you have questions about this download? Tap in your comment at the bottom of the page. The author, the site owner, or another member will most likely reply.
Permission & Usage
Click Here for complete information on permissions. All Membership content and Library Archives are proprietary intellectual content, so please respect our copyrights. Simply put, if you are not a Monument Member or a Library Access Owner you may not use it or share its content. If one partner of a debate team is a member and the other is not, the one who is a Monument Member must be the controller of the logins, downloads and incorporation of the Monument Membership material. Sharing logins is strictly prohibited, the only exception being from immediate family members within a single household.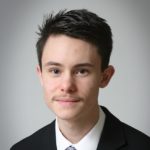 After having a lukewarm novice year as a sophomore, Jonathan gained an affinity for debate and research. He qualified to NITOC in both his junior and senior years in TP and Parli and won several tournaments in TP. Currently, he is a sophomore at Freed-Hardeman University studying study Law and Politics. He works as a researcher for the Grassroot Institute of Hawaii and also with the John E. Talbott & Associates law firm in Henderson, TN. Jonathan believes that there is no sufficient substitute for well-researched knowledge.