Developer:
Released: Filed Under: Stoa Lincoln-Douglas
About "Stability (AFF)"
When it comes to the topic of culture, every judge is going to have a bias, whether they acknowledge that bias or not. Every judge has been raised in a specific culture and will have intricate views on the proper way for their culture to negotiate with others. In this debate, it will be incredibly important for debaters to approach the resolution from multiple angles so that no matter where the judge personally lands, they will be able to see the value of your side of the resolution.
The value for this case is stability, because stability is essential for societies to function. Although this is a social or communal value, it has impacts for individuals. Stable societies are ones that can focus on infrastructure, crime-reduction, and general quality of life for their citizens. By focusing on the community, we can benefit all individuals involved. This case argues that the best way to create stability within a community is to work through social cohesion. In other words, we become more stable when we build relationships with the people around us. Individuals benefit the community and the community benefits individuals
The applications in this case address terrorism. The terrorism in minority communities is a delicate topic, but for judges to take us seriously, we need to address complexities of our topic. Debaters should be careful and sensitive when discussing any connection between cultural issues and terrorism. It is not a topic with any easy answer. That being said, there is real value to taking on this practical application. Cultural debates can easily become nebulous and unfulfilling, which leaves judges flipping a coin to decide a round. The counterterrorism argument adds real-world weight to the discussion.
When negatives counter this case, they may want to discuss the effects of forced assimilation. It is one thing for an individual to choose assimilation, it is quite different for the dominant culture to decide that individuals must assimilate. Can social cohesion really occur if individuals are being bullied into giving up their minority identities? Consider how forced assimilation may in fact increase tensions and conflict.
Meanwhile, affirmatives should determine how cultures can encourage assimilation without forcing it upon minority groups. Remember that minority cultures can choose to encourage assimilation into dominant cultures for the good of their community. The perspective that we take on which culture is doing the valuing in this resolution changes our conversation. Culture is always being renegotiated. Make sure you explore how your side can improve the lives of both majority and minority groups.
Directions
Download the document with the button above. Study this release and get to know it well. File and print as necessary to prepare for your upcoming competition.
This download is exclusively for Monument Members. Any use outside this membership is a violation of U.S. Copyright Law and violators will be prosecuted.
As always, double check all claims, warrants, hyperlinks and the current news in case any changes have occurred that will affect your competition.
Do you have questions about this download? Tap in your comment at the bottom of the page. The author, the site owner, or another member will most likely reply.
Permission & Usage
Click Here for complete information on permissions. All Membership content and Library Archives are proprietary intellectual content, so please respect our copyrights. Simply put, if you are not a Monument Member or a Library Access Owner you may not use it or share its content. If one partner of a debate team is a member and the other is not, the one who is a Monument Member must be the controller of the logins, downloads and incorporation of the Monument Membership material. Sharing logins is strictly prohibited, the only exception being from immediate family members within a single household.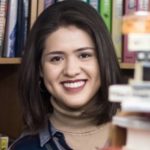 Dominique Alisa Stringer competed in speech and debate for six years. She now studies Anthropology and Museum Studies at Luther College, where she has put her forensic skills to use in presentations, class discussions, and entrepreneurial pitch competitions. During her time as a competitor, Alisa's favorite events were Mars Hill, Parliamentary, and Lincoln-Douglas Debate.