Developer:
Released: Filed Under: Stoa Lincoln-Douglas
About "Quality of Life (NEG)"
Multiculturalism is a way for us to respect others. This case focuses on the belief that people who live in supportive communities will have a better life. We live in a world where cultures are constantly clashing. We can either work to diminish other cultures for fear of collision, or we can learn to value other cultures as unique pictures of what it means to be human.
The framework for this case is set up for contingencies. Debaters will probably not need every resolutional analysis or definition in every round, but the ones included here are likely to come up often. The negative has the advantage of seeing the affirmative case before they have to make their own. Use that to your advantage.
The negative value is quality of life. However, this is purposefully described in broad terms. It is likely that negative debaters will be able to accept affirmative values. If debaters can do so, accepting values is a smart course of action, because there are far more interesting and impactful arguments that can be made for negative if debaters avoid the value-clash black hole.
The most emotionally impactful argument in this case is first application, which involves American Indian boarding schools. Debaters should be careful with this application, as with any application that involves minority groups that have faced discrimination. That being said, this application carries a lot of weight, since it is a close-to-home example of the more drastic forms of assimilation.
Multiculturalism can seem like a nebulous topic when first explored, but there are some strong arguments for why it should be valued. Multiculturalism acknowledges the complexity of the world, and works to build from diversity, rather than hindering it. Our culture is one of many, and we can learn from one another, if we are willing to recognize the value of other cultures.
Directions
Download the document with the button above. Study this release and get to know it well. File and print as necessary to prepare for your upcoming competition.
This download is exclusively for Monument Members. Any use outside this membership is a violation of U.S. Copyright Law and violators will be prosecuted.
As always, double check all claims, warrants, hyperlinks and the current news in case any changes have occurred that will affect your competition.
Do you have questions about this download? Tap in your comment at the bottom of the page. The author, the site owner, or another member will most likely reply.
Permission & Usage
Click Here for complete information on permissions. All Membership content and Library Archives are proprietary intellectual content, so please respect our copyrights. Simply put, if you are not a Monument Member or a Library Access Owner you may not use it or share its content. If one partner of a debate team is a member and the other is not, the one who is a Monument Member must be the controller of the logins, downloads and incorporation of the Monument Membership material. Sharing logins is strictly prohibited, the only exception being from immediate family members within a single household.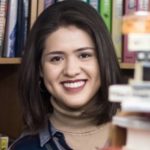 Dominique Alisa Stringer competed in speech and debate for six years. She now studies Anthropology and Museum Studies at Luther College, where she has put her forensic skills to use in presentations, class discussions, and entrepreneurial pitch competitions. During her time as a competitor, Alisa's favorite events were Mars Hill, Parliamentary, and Lincoln-Douglas Debate.