Developer:
Released: Filed Under: Stoa Lincoln-Douglas
About "Health (NEG)"
Assimilation and multiculturalism are inextricably linked to immigration. While this resolution does impact each of us, the impact is disproportionally felt by minority immigrant groups. It is immigrant groups that are asked, or told, to lose their cultural heritage and lifestyles whenever a society values assimilation.
This case examines the health impact of choosing assimilation. Since the decisions we make about culture affect us physically, spiritually, and mentally, there is a broad range of arguments for debaters to choose from. Health is about more than physical stability, and the arguments in this case attempt to examine the large range of health impacts that assimilation and multiculturalism can have.
The contentions in this article are simple. The first contention addresses assimilation's impact on health. The second contention examines multiculturalism's role in health. Debaters may note that the evidence used spans a long period of time. This is purposeful. The hope is that debaters will consider the different ways in which people have viewed multiculturalism and assimilation throughout time, rather than just how they are portrayed today.
When affirmative debaters prepare against this case, there are two main arguments they may want to consider. First, the resolution is not America specific. Some of the argumentation in this case focuses specifically on assimilation in America. What are the health effects of assimilation in other countries? Second, assimilation may be harmful in some health scenarios, but it is beneficial in others. What are the potential health benefits of assimilation?
This case takes a narrow view of the resolution, but its topic is an aspect of the resolution that is essential to any debate of cultural ideologies. Our health shapes our personal lives and our communities, so we need to make sure we engage in thoughtful and informed discussion on health in immigrant communities.
Directions
Download the document with the button above. Study this release and get to know it well. File and print as necessary to prepare for your upcoming competition.
This download is exclusively for Monument Members. Any use outside this membership is a violation of U.S. Copyright Law and violators will be prosecuted.
As always, double check all claims, warrants, hyperlinks and the current news in case any changes have occurred that will affect your competition.
Do you have questions about this download? Tap in your comment at the bottom of the page. The author, the site owner, or another member will most likely reply.
Permission & Usage
Click Here for complete information on permissions. All Membership content and Library Archives are proprietary intellectual content, so please respect our copyrights. Simply put, if you are not a Monument Member or a Library Access Owner you may not use it or share its content. If one partner of a debate team is a member and the other is not, the one who is a Monument Member must be the controller of the logins, downloads and incorporation of the Monument Membership material. Sharing logins is strictly prohibited, the only exception being from immediate family members within a single household.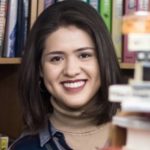 Dominique Alisa Stringer competed in speech and debate for six years. She now studies Anthropology and Museum Studies at Luther College, where she has put her forensic skills to use in presentations, class discussions, and entrepreneurial pitch competitions. During her time as a competitor, Alisa's favorite events were Mars Hill, Parliamentary, and Lincoln-Douglas Debate.