Developer:
Released: Filed Under: Stoa Lincoln-Douglas
About "Philosophies"
Culture is an incredibly flexible concept. It can refer to common values, habits, or traditions, but it can also be a group of people. When culture refers to a group of people, it could be a group of more than a million individuals, or less than fifty. For example, there exists an American culture, but within the American culture there exists a Texan culture. In the Texan culture, there is a big difference between the Houston culture and the Austin culture. And so we could go on, dividing into smaller and smaller subgroups.
Given the complexity of the first term in this resolution, it is already obvious that debaters need to be rock solid in their understanding of this debate. But our discussion becomes even more intricate when we consider how individuals move between cultures. Any person will routinely identify with many different cultures depending on their physical situation, personal beliefs, and even their moods. Given this constant shift of personal identity, discussions involving culture can often become incorporeal, where mangled philosophies are thrown around on a whim. The purpose of this article is to prepare you to use the terms of this resolution and the philosophies behind this topic effectively and responsibly.
Directions
Download the document with the button above. Study this release and get to know it well. File and print as necessary to prepare for your upcoming competition.
This download is exclusively for Monument Members. Any use outside this membership is a violation of U.S. Copyright Law and violators will be prosecuted.
As always, double check all claims, warrants, hyperlinks and the current news in case any changes have occurred that will affect your competition.
Do you have questions about this download? Tap in your comment at the bottom of the page. The author, the site owner, or another member will most likely reply.
Permission & Usage
Click Here for complete information on permissions. All Membership content and Library Archives are proprietary intellectual content, so please respect our copyrights. Simply put, if you are not a Monument Member or a Library Access Owner you may not use it or share its content. If one partner of a debate team is a member and the other is not, the one who is a Monument Member must be the controller of the logins, downloads and incorporation of the Monument Membership material. Sharing logins is strictly prohibited, the only exception being from immediate family members within a single household.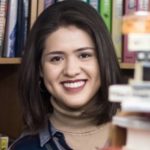 Dominique Alisa Stringer competed in speech and debate for six years. She now studies Anthropology and Museum Studies at Luther College, where she has put her forensic skills to use in presentations, class discussions, and entrepreneurial pitch competitions. During her time as a competitor, Alisa's favorite events were Mars Hill, Parliamentary, and Lincoln-Douglas Debate.