Developer:
Released: Filed Under: Public Forum
About "Universal Basic Income (INFO)"
Universal Basic Income (UBI) is a concept born from the belief that everyone has a human right to a "living wage," an allowance that is awarded to everyone in society. This is arguably the basis of Utopian theory where everyone receives a fixed distributed amount from which to manage their own affairs. This runs contrary to capitalism where individuals receive that which they work for.
According to the Basic Income Earth Network (BIEN), an organization that promotes debate and discussion surrounding UBI, a "basic income" is "a periodic cash payment unconditionally delivered to all on an individual basis, without means-test or work requirement." There are five characteristics of this income system:
"Periodic": Periodic payments are delivered to each individual.
"Cash": Payments are distributed in cash (not vouchers).
"Individual": Payments are made to each individual citizen.
"Universal": All citizens must receive the payment.
"Unconditional": Payments must be unconditional.
As debaters of this resolution, you should come up with cases advocating a living wage that incorporates these five positions. Monument will be releasing cases in the coming weeks for you to model in competitions. Likewise, you should know the negative responses to such social engineering.
This informational article will explore each of the five characteristics of Universal Basic Income.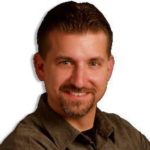 Coach Jeub is owner and lead publisher of Monument Publishing. He has been coaching since the mid-90s as well as providing the leading source material for speakers and debaters in multiple leagues. Mr. Jeub currently coaches speech and debate at Monument Academy where he also teaches 7th grade English, and he runs a Patreon page for his most recent writing projects.