Developer:
Released: Filed Under: Public Forum
About "Universal Basic Income - Good (OPP)"
As you're preparing for regionals and (hopefully!) nationals, you might be needing some examples to back up your affirmative case. It's easy for the negative to cite random examples of a universal basic income not working and a non-working class rising up and exhausting society. It's also easy for them to cite scientific studies saying UBI might not work. You need to be able to combat that.
What I've done in this brief is compiled a list of citations that you can use to illustrate the effectiveness of universal basic income. They stem from an article in the U.K. published by an outfit who promotes UBI locally. It's a great list of reasons UBI can work for an industrial society. I extend their 11 reasons (the title says 10, but they cleverly added an 11th) with other source material to support their claims.
You can use this evidence to illustrate how such a system could work.
Directions
Download the document with the button above. Study this release and get to know it well. File and print as necessary to prepare for your upcoming competition.
This download is exclusively for Monument Members. Any use outside this membership is a violation of U.S. Copyright Law and violators will be prosecuted.
As always, double check all claims, warrants, hyperlinks and the current news in case any changes have occurred that will affect your competition.
Do you have questions about this download? Tap in your comment at the bottom of the page. The author, the site owner, or another member will most likely reply.
Permission & Usage
Click Here for complete information on permissions. All Membership content and Library Archives are proprietary intellectual content, so please respect our copyrights. Simply put, if you are not a Monument Member or a Library Access Owner you may not use it or share its content. If one partner of a debate team is a member and the other is not, the one who is a Monument Member must be the controller of the logins, downloads and incorporation of the Monument Membership material. Sharing logins is strictly prohibited, the only exception being from immediate family members within a single household.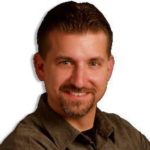 Coach Jeub is owner and lead publisher of Monument Publishing. He has been coaching since the mid-90s as well as providing the leading source material for speakers and debaters in multiple leagues. Mr. Jeub currently coaches speech and debate at Monument Academy where he also teaches 7th grade English, and he runs a Patreon page for his most recent writing projects.