Developer:
Released: Filed Under: NFHS Policy
About "Philippines (NEG)"
AFF plan reduces or eliminates US arms transfers to the Philippines. This brief argues that the Philippines need the U.S. to assist them for national defense. Ending arms sales does not help the Philippines stave off China in the South China Sea or battle their plague of terrorists and insurgents. There are three security issues that the U.S. might face if it cut arms to the Philippines. First, an imperialist China is already encroaching on Philippine-owned territory in the South China Sea. If the Philippines cannot deter China, the U.S. might have to get militarily involved—something no one wants. Second, Russia is already sending the Philippines weapons. If the U.S. cuts its arms, you can bet the Philippines will still get weapons somewhere, and they're on the brink of turning to Russia. Expanding Russian influence in the Philippines loses US hegemony with bad impacts that follow. Thirdly, militancy is widespread. The Philippines are battling Communist and Islamic insurgents and are ill-equipped to do so. Whatever their other problems are, they will need some weapons to fight with.
Directions
Download the document with the button above. Study this release and get to know it well. File and print as necessary to prepare for your upcoming competition.
This download is exclusively for Monument Members. Any use outside this membership is a violation of U.S. Copyright Law and violators will be prosecuted.
As always, double check all claims, warrants, hyperlinks and the current news in case any changes have occurred that will affect your competition.
Do you have questions about this download? Tap in your comment at the bottom of the page. The author, the site owner, or another member will most likely reply.
Permission & Usage
Click Here for complete information on permissions. All Membership content and Library Archives are proprietary intellectual content, so please respect our copyrights. Simply put, if you are not a Monument Member or a Library Access Owner you may not use it or share its content. If one partner of a debate team is a member and the other is not, the one who is a Monument Member must be the controller of the logins, downloads and incorporation of the Monument Membership material. Sharing logins is strictly prohibited, the only exception being from immediate family members within a single household.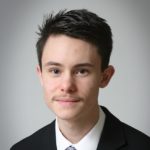 After having a lukewarm novice year as a sophomore, Jonathan gained an affinity for debate and research. He qualified to NITOC in both his junior and senior years in TP and Parli and won several tournaments in TP. Currently, he is a sophomore at Freed-Hardeman University studying study Law and Politics. He works as a researcher for the Grassroot Institute of Hawaii and also with the John E. Talbott & Associates law firm in Henderson, TN. Jonathan believes that there is no sufficient substitute for well-researched knowledge.