Developer:
Released: Filed Under: NCFCA Policy
About "Lightbulbs"
This plan reenacts recently removed light bulb efficiency standards to save money and decrease energy waste.
President Trump rolled back standards that would have forced certain types of lightbulbs to become more efficient by 2020. Less efficient lightbulbs like incandescent will remain around instead of being replaced by more efficient bulbs such as LEDs or CFLs. Replacing incandescents with bulbs that fit the 2020 standards would save money since incandescents waste more energy as heat and do not last as long as LEDs or CFLs. Consequently, more incandescents means higher energy prices and more wasted energy.
Negatives may argue that incandescents provide better lighting quality or that they cost less than LEDs. First, it depends on the lightbulb, but there is little different in lighting quality between incandescents and LEDs. Second, LEDs have experienced a massive decline in price, partly due to the stricter efficiency regulations. They are now only a little more expensive than incandescents and offer substantially greater savings in the long run.
Directions
Download the document with the button above. Study this release and get to know it well. File and print as necessary to prepare for your upcoming competition.
This download is exclusively for Monument Members. Any use outside this membership is a violation of U.S. Copyright Law and violators will be prosecuted.
As always, double check all claims, warrants, hyperlinks and the current news in case any changes have occurred that will affect your competition.
Do you have questions about this download? Tap in your comment at the bottom of the page. The author, the site owner, or another member will most likely reply.
Permission & Usage
Click Here for complete information on permissions. All Membership content and Library Archives are proprietary intellectual content, so please respect our copyrights. Simply put, if you are not a Monument Member or a Library Access Owner you may not use it or share its content. If one partner of a debate team is a member and the other is not, the one who is a Monument Member must be the controller of the logins, downloads and incorporation of the Monument Membership material. Sharing logins is strictly prohibited, the only exception being from immediate family members within a single household.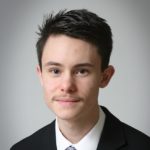 After having a lukewarm novice year as a sophomore, Jonathan gained an affinity for debate and research. He qualified to NITOC in both his junior and senior years in TP and Parli and won several tournaments in TP. Currently, he is a sophomore at Freed-Hardeman University studying study Law and Politics. He works as a researcher for the Grassroot Institute of Hawaii and also with the John E. Talbott & Associates law firm in Henderson, TN. Jonathan believes that there is no sufficient substitute for well-researched knowledge.