Developer:
Released: Filed Under: NCFCA Lincoln-Douglas
About "Life (NEG)"
This case focuses on the belief that all life is valuable. If killing some people now has the potential to save many others later, that does not make the initial murder ethical. It is the Negative's job to remind judges that ethical decisions are rarely a matter of numbers. Some things are right, and some things are wrong. When we make exceptions, we are violating our own moral code, no matter how enticing the reasoning may seem.
In this resolution, negative debaters should emphatically oppose the idea of consequentialism. The ends do not justify any means, and to kill because we may be hurt in the future is to turn away from our morals out of fear. However, in opposing consequentialist ideals, negative will need to make sure they still ground their arguments in practicality. Judges are rarely interested in listening to cases that don't address the complexities of the real world.
The applications for this case involve the war in Iraq and the tension between the US and North Korea. These examples are obvious, and there is a good chance your judge will be familiar with them. That is intentional. If debaters have to reach for obscure applications to get through to their judges, then there is a good chance they are avoiding the point of the debate. We are not here to debate semantics. This case looks to speak to judges where they are and with examples that they are familiar with, so that the case is both practical and addresses the issues the judges care about.
When opposing this case, Affirmatives may want to consider how the Negative's stance on the uncertainty of preventive warfare is a double-edged argument. It may be true that using preventive warfare involves a certain level of uncertainty, but the same is true for not using preventive warfare. If a nation chooses not to strike first, and then they are struck, the lives that are lost could have been prevented. Nations are rolling the dice and playing the odds, no matter which side of the resolution the judge chooses.
No matter which side of the resolution a debater is on, we can all agree that life is valuable. The question we are left with revolves around how we can best protect people. This case attempts to answer that question by examining practical examples and taking the stance that the sanctity of life ought to be honored, even if doing so makes a nation uncomfortable with international power dynamics.
Directions
Download the document with the button above. Study this release and get to know it well. File and print as necessary to prepare for your upcoming competition.
This download is exclusively for Monument Members. Any use outside this membership is a violation of U.S. Copyright Law and violators will be prosecuted.
As always, double check all claims, warrants, hyperlinks and the current news in case any changes have occurred that will affect your competition.
Do you have questions about this download? Tap in your comment at the bottom of the page. The author, the site owner, or another member will most likely reply.
Permission & Usage
Click Here for complete information on permissions. All Membership content and Library Archives are proprietary intellectual content, so please respect our copyrights. Simply put, if you are not a Monument Member or a Library Access Owner you may not use it or share its content. If one partner of a debate team is a member and the other is not, the one who is a Monument Member must be the controller of the logins, downloads and incorporation of the Monument Membership material. Sharing logins is strictly prohibited, the only exception being from immediate family members within a single household.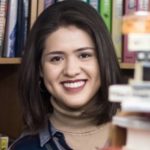 Dominique Alisa Stringer competed in speech and debate for six years. She now studies Anthropology and Museum Studies at Luther College, where she has put her forensic skills to use in presentations, class discussions, and entrepreneurial pitch competitions. During her time as a competitor, Alisa's favorite events were Mars Hill, Parliamentary, and Lincoln-Douglas Debate.