Developer:
Released: Filed Under: NCFCA Lincoln-Douglas
About "Life (AFF)"
This case focuses on how a nation's leaders should behave in times of potential crisis. It assumes that leaders have a special moral obligation to put their citizens lives above the comfort they may feel if they were to avoid difficult moral quandaries. Officials should have the fortitude required to make tough decisions when lives are on the line.
It is essential that debaters distinguish between individuals acting in their own interest and leaders acting for nations. If negative debaters attempt to compare preventive war to any sort of individual action, affirmatives should redirect the judge's attention. The resolution is not about an individual's moral prerogative. It is about what nation's will do to protect their people. This case is grounded in the arguments presented by military leaders when they have been put in impossible moral dilemmas. In war, nations cannot afford to be nice. Countries must do what they can to minimize damage. If that includes preventive warfare, so be it.
The evidence for this case is drawn from modern history. While historical analysis has its place in Lincoln-Douglas debate, warfare has changed significantly in the twentieth century. As war itself has changed, nations have been forced to adapt tactics in order to survive. Because this case is focused on practicality, it only addresses recent and modern warfare. Affirmative debaters should be ready to address the scope of this case if necessary.
Debaters should also be prepared to discuss whether any military tactic that is effective should be considered moral. Negatives may want to argue that effectiveness is no scale of morality. Affirmatives should consider what it is that preventive warfare is effective at accomplishing. Practicality is an important consideration in any war, but practicality alone does not justify an action.
Preventive warfare can seem a cold option to judges when they are first introduced to it. It is the affirmative debater's job to prove that preventive war is a practical and effective means of saving lives. Debaters need to remind judges that all war is cruel and when we naively believe that all conflict is avoidable, we do more harm than good.
Directions
Download the document with the button above. Study this release and get to know it well. File and print as necessary to prepare for your upcoming competition.
This download is exclusively for Monument Members. Any use outside this membership is a violation of U.S. Copyright Law and violators will be prosecuted.
As always, double check all claims, warrants, hyperlinks and the current news in case any changes have occurred that will affect your competition.
Do you have questions about this download? Tap in your comment at the bottom of the page. The author, the site owner, or another member will most likely reply.
Permission & Usage
Click Here for complete information on permissions. All Membership content and Library Archives are proprietary intellectual content, so please respect our copyrights. Simply put, if you are not a Monument Member or a Library Access Owner you may not use it or share its content. If one partner of a debate team is a member and the other is not, the one who is a Monument Member must be the controller of the logins, downloads and incorporation of the Monument Membership material. Sharing logins is strictly prohibited, the only exception being from immediate family members within a single household.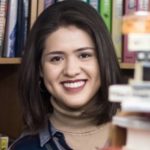 Dominique Alisa Stringer competed in speech and debate for six years. She now studies Anthropology and Museum Studies at Luther College, where she has put her forensic skills to use in presentations, class discussions, and entrepreneurial pitch competitions. During her time as a competitor, Alisa's favorite events were Mars Hill, Parliamentary, and Lincoln-Douglas Debate.