Developer:
Released: Filed Under: NCFCA Lincoln-Douglas
About "Applications"
Warfare is never simple. The factors that determine when, where, and how a nation goes to war are often difficult to identify. The purpose of this article is to help debaters sort out examples of preventive warfare, and perhaps more elusive, examples where preventive warfare was an unused option. This article purposefully examines applications from all throughout history. Preventive warfare is not a new concept, and to understand modern military theory, it is first essential to understand what tactics nation's have already tried.
To find example of preventive warfare, debaters first need to understand the essential aspects of prevention. Oxford English Dictionary defines a preventive war as "a war initiated by one state, faction, etc., in anticipation of (suspected) hostile intentions on the part of another."  Because warfare simply describes "the action of carrying on, or engaging in, war," we can summarize that preventive warfare is the act of engaging in war due to suspected hostile intentions of another state.
In addition to the essential aspects of preventive warfare, there are also some common themes among applications. First, preventive warfare is often a step taken by a stronger state striking first to keep a weaker state from power. Second, preventive warfare usually involves some sort of unreliable information source. Finally, preventive warfare requires that the nation who strikes completely eradicates the perceived threat, if the strike is to succeed.
Below are some of the most impactful cases of preventive warfare throughout history. Some can be easily defended as both strategic and moral, some were strategically sound but not ethical, and some ended in complete disaster. Each example holds a unique place in the conversation surrounding this resolution
Directions
Download the document with the button above. Study this release and get to know it well. File and print as necessary to prepare for your upcoming competition.
This download is exclusively for Monument Members. Any use outside this membership is a violation of U.S. Copyright Law and violators will be prosecuted.
As always, double check all claims, warrants, hyperlinks and the current news in case any changes have occurred that will affect your competition.
Do you have questions about this download? Tap in your comment at the bottom of the page. The author, the site owner, or another member will most likely reply.
Permission & Usage
Click Here for complete information on permissions. All Membership content and Library Archives are proprietary intellectual content, so please respect our copyrights. Simply put, if you are not a Monument Member or a Library Access Owner you may not use it or share its content. If one partner of a debate team is a member and the other is not, the one who is a Monument Member must be the controller of the logins, downloads and incorporation of the Monument Membership material. Sharing logins is strictly prohibited, the only exception being from immediate family members within a single household.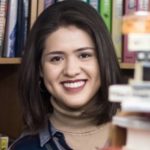 Dominique Alisa Stringer competed in speech and debate for six years. She now studies Anthropology and Museum Studies at Luther College, where she has put her forensic skills to use in presentations, class discussions, and entrepreneurial pitch competitions. During her time as a competitor, Alisa's favorite events were Mars Hill, Parliamentary, and Lincoln-Douglas Debate.