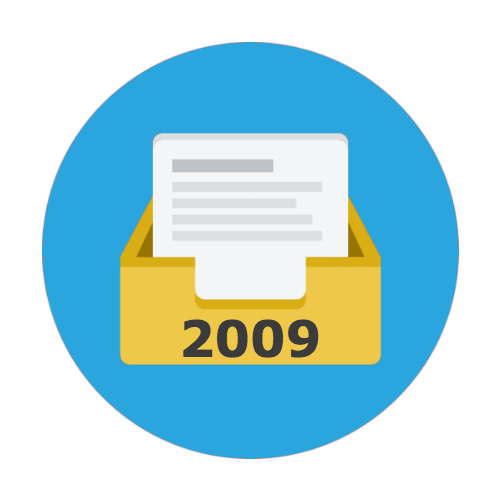 Released: Filed Under: Archive Library Tagged With: NCFCA, Policy, Public Forum, Season 18, Season 9
About "India"
The following consists of the complete season release of cases and briefs from for the topic "India." Upon purchase, you will have access to Word documents containing each of the cases and briefs listed. NOTE: Notice the release dates at the footer of every page. It is strongly advised to check each hyperlink before running any piece of evidence in an official debate round.
Resolved: That the United States Federal Government should significantly change its policy toward India.
The following downloads were generated to help Policy debaters during an NCFCA resolution released in Season 9.
I. About India
Brief History
Republic of India
India's International Image
Indian Economy
Indian Foreign Policy
Questions for Discussion
II. Understanding the Status Quo
Border Countries
Third World Status
Economic Stability
Nuclear Weapons
Questions for Discussion
III. Tying the Resolution to the Round
The 8 Fundamentals of Debate
Elements of Persuasion
Keeping Your Research Up-to-Date
Winning Arguments
Drills
Questions for Discussion
IV. Affirmative & Negative Strategies
Choosing Your Case
Types of Debate Cases
Negative Strategies
Questions for Discussion
V. Case Summaries
Debate Cases
1. FLUNKING THE TEST: THE CASE FOR THE COMPREHENSIVE TEST BAN TREATY
2. HUNGRY FOR CHANGE: THE CASE FOR FOOD AID REFORM

2A EVIDENCE: FOOD AID REFORM

3. LET'S MAKE A DEAL: THE CASE FOR FREE TRADE

2A EVIDENCE: FREE TRADE AGREEMENT

4. MAN IN THE MIDDLE: THE CASE FOR ENDING IRAN PRESSURE

2A EVIDENCE: ENDING IRAN PRESSURE

5. BOTTOM DOLLAR: THE CASE FOR MICROLOAN REDIRECTION

2A EVIDENCE: MICROLOAN REDIRECTION

6. FRIENDLY GIANT: THE CASE FOR INCREASED MILITARY COOPERATION

2A EVIDENCE: INCREASED MILITARY COOPERATION

7. SHOT DOWN: THE CASE FOR ENDING MISSILE DEFENSE COOPERATION

2A EVIDENCE: END MISSILE DEFENSE COOPERATION

8. MIND THE GAP: THE CASE FOR MODIFYING THE NUCLEAR COOPERATION AGREEMENT

2A EVIDENCE: MODIFY NUCLEAR COOPERATION AGREEMENT

9. BETTER SAFE THAN SORRY: THE CASE FOR NUCLEAR SECURITY INCENTIVES

2A EVIDENCE: NUCLEAR SECURITY INCENTIVES

10. CHINESE TAKE-OUT: STOP THE "COUNTERWEIGHT AGAINST CHINA" POLICY

2A EVIDENCE: CHINA COUNTERWEIGHT REVERSAL

11. I HAVE A DREAM: THE CASE FOR THE "UNTOUCHABLES" RESOLUTION

2A EVIDENCE: THE UNTOUCHABLES RESOLUTION
Negative Briefs
AFFIRMATIVE BRIEF: FUNDING SOURCES
CHILD LABOR
CHINA COUNTERWEIGHT – Not a problem
CHINESE DOMINATION DISADVANTAGE IF US-INDIA RELATIONSHIP SUFFERS
COMPREHENSIVE TEST BAN TREATY (CTBT)
DATA SECURITY/PRIVACY
DEVELOPMENTAL IDEOLOGY
ECONOMIC MIRACLE – NOT REALLY
ECONOMY OF INDIA – DOING FINE
ECONOMY OF INDIA – Nothing we can do
FOOD AID INCREASE/REFORM
FOREIGN AID – USELESS
FREE TRADE AGREEMENT (FTA)
HUMAN RIGHTS INTERVENTION & MORAL IMPERIALISM
IPI PIPELINE – BAD
IPI PIPELINE – Not a problem
IRAN-INDIA RELATIONSHIP – BAD
MICROLOANS/MICROCREDIT – BAD
MICROLOANS/MICROCREDIT – GOOD
MILITARY COOPERATION
MISSILE DEFENSE COOPERATION IS GOOD
NGO (Non-Governmental Organizations) FAILURE
NPT (Nuclear Non-Proliferation Treaty) – Good
NPT (Nuclear Non-Proliferation Treaty) – Useless
NUCLEAR COOPERATION AGREEMENT – Bad
NUCLEAR COOPERATION AGREEMENT – Good
NUCLEAR COOPERATION AGREEMENT – Status Quo is fine
NUCLEAR WEAPONS SECURITY
PAKISTAN-INDIA RELATIONS DISADVANTAGE
PAKISTAN-INDIA RELATIONS – No Problem
PAKISTAN-US RELATIONS – Important
PAKISTAN-US RELATIONS – Forget it
POLICY IMPLEMENTATION FAILURES
PROLIFERATION – Bad
PROLIFERATION – Not a problem
RELATIONS WITH INDIA – No improvement needed
RELATIONSHIP WITH INDIA – Important
SWEATSHOPS – Not a problem
TOPICALITY
TRADE SANCTIONS – Won't work
UN SECURITY COUNCIL*
UNTOUCHABLES / DALITS
SOURCE INDICTMENTS
*This brief, specifically, lines up with the April 2019 public forum topic in NSDA.