This page explains the FIVE beneficial features available with your Monument Membership. It also lists the real-time downloads that you would have access to upon becoming a Monument Member.
Monument Members is closed to new members for Season 20. We will open registration for Season 21 in April. Current members, LOG IN HERE.
1. The Most Current Source Material
This is the most valuable feature of Membership. Monument's champion writers create source material for members throughout the school year and all the way to national tournaments. This material releases every "Monument Monday" in the form of an email. We encourage our members to make the habit of digging in every week. Come tournament time, they're fully prepared to win.
We are currently into Season 20, the 2019-2020 school year (Season 20). Members are invited to download weekly material that our champion writers prepare on a weekly basis. We support the following leagues, though other leagues are able to adapt to our offers: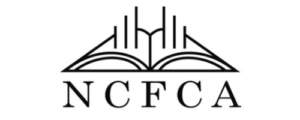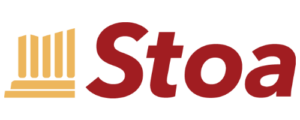 Our Monument Writers are on a strict schedule to get all foundational source material released by Christmas, then they get busy with individual requests through the BONUS tournament season. We hope to keep the competitive edge for Members all the way through Nationals!
Click here to open spreadsheet in new tab.
The massive amount of source material available in Season 20 is too long to publish here, but click below to take a peak. You will be impressed!
2. Coaching Request Form
All of our foundational content is released by Christmas, and we follow with our BONUS season. This is where our Members-Only "Coaching Request Form" comes in extremely handy. If you are battling a particular argument or need a brief to challenge a winning case, send in a specific request and our writers will get to work. Never be caught short of the perfect debate brief again!
Once you're a Monument Member, you get to send in your personal requests, helping you zero-in to specific arguments and cases.
3. "Keys to Speech and Debate Success" by Chris Jeub
I (Chris Jeub) am the owner and publisher of Monument Members, and I've been coaching for about 30 years. I have personally helped guide speakers and debaters to champion wins countless times, my family alone owning five national titles from two different leagues. In this free course I reveal the four "keys" to succeeding in speech and debate. Follow my formulas and you definitely will "up your game" come competition.
Keys to Speech & Debate Success (VIDEO 1)
-
The first of four core videos, Chris Jeub explains the importance of laying the foundation for a successful speech and debate competitive season.
4. Basic Training Videos and Downloads
Speech and debate can be a complicated world, but Monument Members are guided through it with simple training videos and supplemental downloads meant to make it easier. Each event is explored and explained for new and experienced competitors alike. The benefit is simply this: you are guided to succeed.
Each event has its own training video and a supplemental download. Here is a sample of one of our videos:
5. Exclusive Membership Store
Monument Publishing sells flowsheets, textbooks, and other materials for speakers and debaters. Members ALWAYS enjoy free shipping, as well as special deals offered now and then. And when a new product comes out, Members will always get the first dibs at the product's introductory price. It definitely pays to be a Monument Member!
Upgrade to Monument PLUS (OPTIONAL)
Upon checkout, you will have the opportunity to upgrade to "Monument PLUS." This gives you access to everything Monument has ever published, as well as other helpful training material that we've developed over the years. This optional upgrade doesn't detract from anything offered in the current season, but may be the perfect amount of help you need to push you over the winning edge.
Check out the benefits of the PLUS Member:
Monument Textbooks
Monument Archives
Camp Sessions
Videos
---
Monument Members is closed to new members for Season 20. We will open registration for Season 21 in April. Current members, LOG IN HERE.