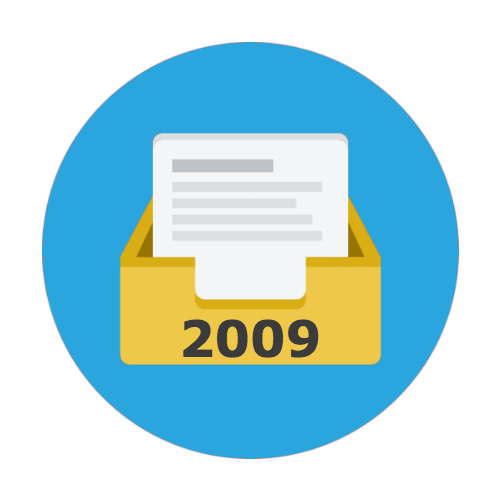 Released: Filed Under: Archive Library Tagged With: CCofSE, Policy, Season 9
About "Cuba"
The following consists of the complete season release of cases and briefs from for the topic "Cuba." Upon purchase, you will have access to Word documents containing each of the cases and briefs listed. NOTE: Notice the release dates at the footer of every page. It is strongly advised to check each hyperlink before running any piece of evidence in an official debate round.
Resolved: The United States Federal Government should substantially increase its constructive engagement with Cuba.
Preparatory Articles:
HISTORY OF CUBA

THE COLONIAL PERIOD
THE STRUGGLE FOR INDEPENDENCE
AMERICAN INTERESTS
THE SPANISH-AMERICAN WAR
TWENTIETH-CENTURY CUBA
FIDEL CASTRO
INTERNATIONAL RELATIONS
RAUL CASTRO

CURRENT US-CUBAN RELATIONS

A HARD LINE
A NEW COLD WAR
THE AMERICAN REPUTATION
TERRORISM
WET FOOT, DRY FOOT POLICY
A NEW LEADER

THE TRADE EMBARGO

THE HELMS-BURTON ACT
CHANGES
THE OPPOSITION
THE DEFENSE

OFFSHORE OIL DRILLING

CUBA AND OFFSHORE DRILLING
THE UNITED STATES AND CUBAN OIL
THE UNITED STATES AND OFFSHORE DRILLING

RESTRICTIONS ON TRAVEL AND REMITTANCES

THE HISTORY OF TRAVEL RESTRICTIONS
THE BUSH ADMINISTRATION
CURRENT TRAVEL RESTRICTIONS
THE HISTORY OF REMITTANCES
THE OPPOSITION
THE DEFENSE
Cases and Briefs:
MORE HARM THAN GOOD: THE CASE FOR ENDING THE TRADE EMBARGO
BLACK GOLD: THE CASE FOR OIL DEVELOPMENT
LET MY PEOPLE GO: THE CASE FOR TRAVEL AND REMITTANCES
NEGATIVE BRIEF: EMBARGO IS GOOD
NEGATIVE BRIEF: OIL DEVELOPMENT
NEGATIVE BRIEF: TRAVEL & REMITTANCES
History of This Resolution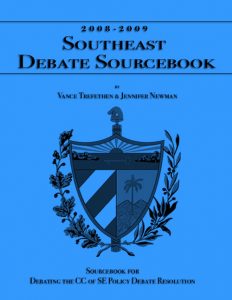 CCofSE 2008-2009 Policy Resolution
A lesser-known homeschool league is the Christian Communicators of the Southeast. A branch off of Christian Communicators of America, this league allows sourcebooks to be used by debaters (CCA has a rule against them). The CCofSE worked with Vance Trefethen to assemble this special edition Blue Book. Since 2008, the CCofSE has traditionally adopted the Stoa resolution, making the Stoa edition Blue Book their sourcebook for competition.
For more about the CCofSE, see their website at http://ccofse.com/.