[mepr-active memberships="25176,27158,26739,32032″ ifallowed="hide"][su_note]
Season 20 Memberships Are NOW FREE!
Onsite national tournaments are cancelled, but there are some virtual tournament opportunities being offered in Season 20. To encourage debaters to sign up for online tournaments, Monument has decided to open its debate source material for Season 20 for FREE. Sign up to receive access to all Season 20 materials:
[mepr-membership-registration-form id="32032″]
[/su_note][/mepr-active]
There are online opportunities for speakers and debaters who would like to compete at the end of Season 20. Check out the different links below, and join the competitions!
Debate Source Material for These Leagues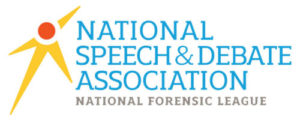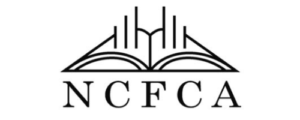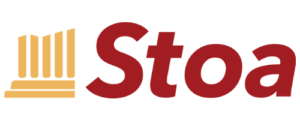 Online Tournaments
This is a growing list. Please email information on any other creative online tournament being offered to speakers and debaters. These links go directly to tournament registration and information pages unaffiliated with Monument:
Debate Source Material for Members
[display-posts category=free orderby="date" date_query_before="2019-1-1″ date_query_after="2018-6-01 order="ASC" include_date="true"  title="Free Downloads"  posts_per_page="100″ ]
[display-posts category="ncfca-lincoln-douglas" orderby="date" order="ASC" include_date="true"  title="NCFCA Lincoln-Douglas" posts_per_page="100″   excerpt_length="30″ wrapper="ol"]
[display-posts category="nsda-lincoln-douglas" orderby="date" order="ASC" include_date="true"  title="NSDA Lincoln-Douglas" posts_per_page="100″   excerpt_length="30″ wrapper="ol"]
[display-posts category="stoa-lincoln-douglas" orderby="date" order="ASC" include_date="true"  title="Stoa Lincoln-Douglas" posts_per_page="100″   excerpt_length="30″ wrapper="ol"]
[display-posts category="parli" orderby="date" order="ASC" include_date="true"  title="Parliamentary Debate" posts_per_page="100″   excerpt_length="30″ wrapper="ol"]
[display-posts category="ncfca-policy" orderby="date" order="ASC" include_date="true"  title="NCFCA Policy" posts_per_page="100″   excerpt_length="30″ wrapper="ol"]
[display-posts category="nfhs-policy" orderby="date" order="ASC" include_date="true"  title="NSDA Policy" posts_per_page="100″   excerpt_length="30″ wrapper="ol"]
[display-posts category="stoa-policy" orderby="date" order="ASC" include_date="true"  title="Stoa Policy" posts_per_page="100″ excerpt_length="30″ wrapper="ol"]
[display-posts category="public-forum" orderby="date" order="ASC" include_date="true"  title="Public Forum" posts_per_page="100″ excerpt_length="30″ wrapper="ol"]
Speech Source Material for Members
[display-posts category="ncfca-apologetics" orderby="date" order="ASC" include_date="true"  title="NCFCA Apologetics" posts_per_page="100″ excerpt_length="30″ wrapper="ol"]
[display-posts category="stoa-apologetics" orderby="date" order="ASC" include_date="true"  title="Stoa Apologetics" posts_per_page="100″ excerpt_length="30″ wrapper="ol"]
[display-posts category="extemp" orderby="date" order="ASC" include_date="true"  title="Extemp" posts_per_page="100″ excerpt_length="30″ wrapper="ol"]
[display-posts category="impromptu" orderby="date" order="ASC" include_date="true"  title="Impromptu" posts_per_page="100″ excerpt_length="30″ wrapper="ol"]
[display-posts category="interp" orderby="date" order="ASC" include_date="true"  title="Interp" posts_per_page="100″ excerpt_length="30″ wrapper="ol"]
[display-posts category="platform" orderby="date" order="ASC" include_date="true"  title="Platform" posts_per_page="100″ excerpt_length="30″ wrapper="ol"]
---
[sc name="S20 Release Schedule"]
---
[sc name="Permission and Usage"]