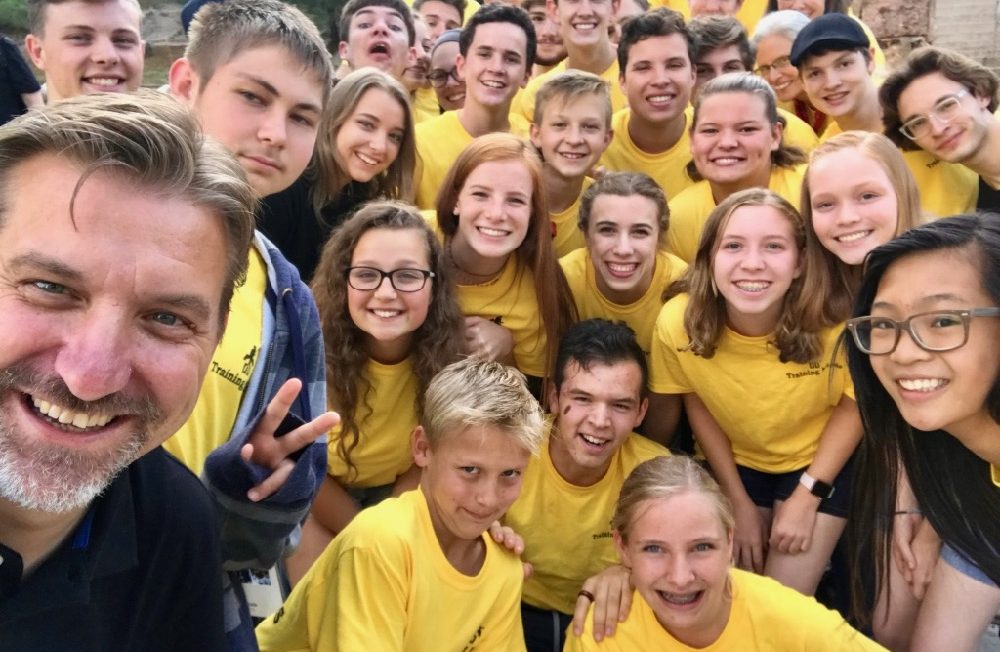 Onsite Camp: July 10-13, 2019, in Monument, Colorado. Online Camp: July 17-20, 2019.
Facility: A large, private home on the foothills of Mt. Herman in Monument, Colorado.
Debate formats: Team-Policy and Lincoln-Douglas debates.
Leagues: NCFCA and Stoa resolutions for Season 20 (the 2019-2020 school year).
Debate tracks: Novice and Experienced.
Both Onsite and Online registrations are available…
Onsite Camp: $1000 (limited, application only)
Eight slots will be accepted for each debate track for the 2019 Monument Camp. These students may apply for acceptance and they must sign a waiver to be filmed during camp. Ideally, we are hoping for 4 NCFCA and 4 Stoa debaters, half novice and half experienced. These students…
…will receive all source material printed and ready to go at camp, plus any pre-camp preparation materials digitally.
…will get intense and personal training from the coaches, live at the facility.
…will be filmed at camp with the intent purpose of being shown to the Online Camp the following week.
…will be an integral part of the Online Camp as assistant student coaches and commentators.
…will be allowed one chaperone for free, but the chaperone must be an adult coach, preferably a parent.
To apply for the Onsite Camp, click here.
Online Camp: $299 (limited, open enrollment)
Ninety-two slots are available for open enrollment on a first-come, first-served basis. Additional slots may become available, but registrants are encourage to join our waiting list. All lectures and debates will be available to online students, and these slots are unlimited. A mediator will be available to manage questions from the live online audience. All sessions will be recorded for later viewing by the participants. All source material that the onsite campers receive will be provided digitally to online campers.
Syllabus
Monument Camp focuses on two specific debate events. When registering, you will choose between one of the following events:
Policy Debate
Lincoln-Douglas Debate
All resolutions are from NCFCA and Stoa leagues. These resolutions will be thoroughly analyzed at the beginning of camp, then applied through the lectures and rounds for the rest of the camp. All debaters will learn elements of the structure and strategy of debating their particular format. Session examples include studying the leagues' resolutions, writing cases, rebuttals, cross-examination, stock/voting issues, and more.
Onsite Debaters

will be coached for at least one round by the camp coaches and be allowed at least one round during a "free for all" tournament-style round. Both novice and experienced tracks are offered.

Online Debaters

will not have the opportunity to be coached in a debate round, but will be able to observe the debates online. Onsite debaters will be available during the session to discuss the rounds with observers.
Facility
Camp is located in a beautiful mansion just outside of Monument's hometown of Monument, Colorado. Lodging is available and there are several bedrooms, but host housing offsite may be required to accommodate everyone comfortably. Click on the following pictures to get a better look of the facility:
[su_custom_gallery source="media: 20773,20772,20771,20776,20775,20774″ limit="6″ link="lightbox" width="170″ height="90″ title="never"]
Schedule
Onsite:
Wednesday, July 10. Students arrive at 4:00 PM for an introduction to camp. Dinner will be served onsite. The evening will consist of topic study for debate.
Thursday, July 11. Debate sessions will continue through the day. Coached rounds will begin in the evening where more experienced debaters showcase rounds, the less experienced observing and flowing.
Friday, July 12. Debate sessions and debate rounds will continue through the day. Students will continue coached rounds, some watching and some debating. A "grand finale" ends the day, where everyone debates the other side of the resolution from which they debated earlier. All parent/coach attendees will be judging this round. Lunch and dinner will be served, breakfast for those staying on campus.
Saturday, July 13. A "final showdown" will commence in the morning, showcasing a round between the coaches and the top students of the camp. This is an open event that parents can come and watch. Camp adjourns at lunchtime, and onsite students and families are invited for a picnic afternoon at Palmer Lake.
Online:
Wednesday, July 17. The first sessions will begin in the evening, 6:30pm Mountain Time.
Thursday, July 18. Debate sessions will continue through the day.
Friday, July 19. Debate sessions and debate rounds will continue through the day.
Saturday, July 20. A pre-recorded "final showdown" will commence in the morning, showcasing a round between the coaches and the top students of the camp.
Special Funding
Monument Camp is closely associated with Training Minds Ministry, a 501(c)3 organization that underwrites speech and debate events. Campers are allowed to raise 50% of onsite registration and 100% of online registration with tax-deductible donations. Over $50,000 has been raised for campers over the years with this funding model. See Fundraising for Camp for more information.
Registration
Registration for this event starts August 13, 2018.