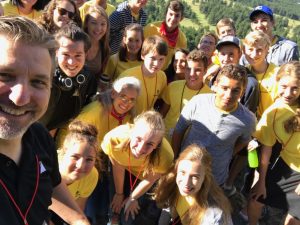 Monument works closely with Training Minds, a 501(c)3 nonprofit organization that sponsors events for speakers and debaters. Being a 501(c)3 organization, students and clubs are able to raise tax-deductible donations for their educational growth. This page has information on how to join Training Minds' mission of "training the mind for action."
[display-posts category="camps" include_excerpt="true" image_size="medium" title="Monument Camps" posts_per_page="1″ wrapper="div" excerpt_more="Read More" excerpt_more_link="true"]
[display-posts category="camps" include_excerpt="true" image_size="medium" offset="1″ posts_per_page="1″ wrapper="div" excerpt_more="Read More" excerpt_more_link="true"]
[display-posts category="camps" include_excerpt="true" image_size="medium" offset="2″ posts_per_page="1″ wrapper="div" excerpt_more="Read More" excerpt_more_link="true"]
[display-posts category="camp-archive" posts_per_page="-1″ include_date="true" orderby="date" order="DESC" posts_per_page="100″ title="Archive of Monument Camps"]
Expand for More…
[su_accordion class=""]
[su_spoiler title="About Training Minds" open="no" style="fancy" icon="plus" anchor="" class=""]
About Training Minds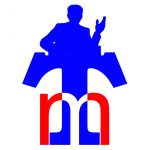 In 2004, Chris Jeub started Training Minds Ministry in coordination with Monument Publishing. The incorporation has allowed over $50,000 of funds to be raised by students to attend various camps put on by Training Minds. Donations (100% of them!) go straight to the fundraising students' tuition.
All camp attendees are able to raise funds with tax-deductible donations for the tuition portion of the camp. The IRS restricts this to 50% of the total camp cost. Donors may include relatives or businesses. They receive a receipt for their donation that they can apply to their taxes.
Visit the Training Minds Camps page and register for the next camp.[/su_spoiler]
[su_spoiler title="Raising Money" open="no" style="fancy" icon="plus" anchor="" class=""]
About Raising Money for Your Camp
[su_youtube url="https://www.youtube.com/watch?v=WfVMB9PA1z4&t=58s" width="300″ height="100″ responsive="yes" autoplay="no" class=""]As Mr. Jeub explains in this video, 1/2 of your camp cost is for legitimate tax-deductible purposes. There are people in your life who love you and want to support your educational development. Consider:
Aunts and uncles, grandparents or extended family
Church members and neighbors
Business owners or for-profit business entities
Doctors, chiropractors, and other professionals
There are people in your life who want to support you and your education. Here is how you can make your appeal to them to support you without having to pay taxes for it. Follow these steps:
Download the sample letter of appeal: [download id="18361″]
Custom the letter to your specific debate camp and the people you will be asking
Send the letter to those whom you feel would support you in your event tuition
Training Minds will receive the donations at its main office and credit the amount toward your tuition. Outstanding balances will be reimbursed at the start of the event. IMPORTANT: You must register in full to reserve your spot at your Training Minds Event.
Why This Works
Training Minds is a 501(c)(3) educational nonprofit organization registered with the I.R.S., so donors are able to sponsor your experience and enjoy a tax-deduction. This is a great opportunity that makes camp affordable for virtually anyone.
Over the last several years, Training Minds Ministry has awarded over $50,000 to individual student tuition. There is no reason to let the financial cost get in the way of the best experience for your speech and debate year. This is a great opportunity to raise the necessary funds for your event as well as let loved ones know of the great opportunity to train minds for action.[/su_spoiler]
[su_spoiler title="Our Uniqueness" open="no" style="fancy" icon="plus" anchor="" class=""]
Our Uniqueness
You likely have many camps to choose from, but we believe Monument Camp is the best choice for debaters. The following unique propositions give our campers a winning edge going into the year of competition.
Purpose. We believe every student has purpose in life, a "calling" that is unique to the individual. Our methodology supports individual purpose by training minds for action in that purpose. We do not proselytize or promote a hidden agenda. Instead, we see debate as an arena of competition that helps launch young people into life.
Atmosphere. Debate is an exhausting activity that takes an incredible amount of focus. We have found that pristine backdrops are the perfect atmospheres for successful debate camps. Our coaches often get hired to teach in church basements and college campuses, but our official camps usually take place in a beautiful, natural environment (i.e. bible camp or resort).
All Included. Our fee structure is simple: You pay, we teach. When setting up camp we like to have a simple fee that covers lodging, food and materials. Transportation is not included, but once you're there, you'll be our guest and we'll train you toward excellence.
Coaching. Our camps are a balanced mix of substantive lectures and personal coaching. This requires a teachable spirit in each of our coaches. They spend ample time preparing solid presentations that students learn from, and they have patience with students as they apply the teaching.
Traditional Theory. There is never a loss for new, progressive ideas to make speech and debate better, and these ideas are often explored at camp. However, we rarely abandon traditional forensic theory (i.e., stock issues, Aristotelian rhetoric, logic) in our teaching lectures.
Source Material. Some camps spend ample time researching for source material. We certainly teach research strategies, but students are given a complete packet of material to model during the camp. This allows us to focus on debate strategy rather than research.
Coached Rounds. Our camp does not end with a round-robin tournament. Instead, we schedule time to coach students through a round to show them exactly what needs to be said and done during their speeches. We find this to be a much more valuable use of time. After everyone has been coached once, we have a "Free for All" where everyone debates the other side from which they were coached individually.
Flow. "Flow every time; that, my friends, is the bottom line." — Camp Motto. All students must master the horizontal flow to maximize their ability to follow arguments throughout a round. All debate rounds must be flowed. In fact, a signature of our camp is debaters face the whiteboard as the coach flows the round, an excellent learning time for everyone to see how a flow is done.
Final Showdown. Our camps end with a "grand finale" where a team is selected by a vote of their peers to take down the coaches. This round is featured for the entire camp and is (usually) a great example of a sharp debate round. A panel of judges declares a winner.
[/su_spoiler]
[su_spoiler title="Our PREMIUM Camp" open="no" style="fancy" icon="plus" anchor="" class=""]
Join Us in Colorado!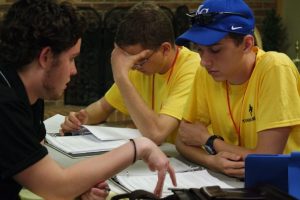 Every summer we bring students from across the country to Monument, Colorado, for a week's worth of training for competition. We teach debate and speech to specific leagues and resolutions, fine-tuning your preparation to help you make the best of the upcoming season. We hope you can join us!
The next planned camp is July 17-20, 2019. Stay tuned for more information.
Debate Events
Training Minds specializes in two specific debate events. When registering, you will choose between one of the following events:
Policy Debate. Policy debate is offered in NSDA, NCFCA and Stoa leagues. It is a 2-on-2 format of debate that argues a policy debate resolution. Unless students specify a partner, they will be matched with one during camp. The Stoa resolution will be used for scrimmages, but all leagues are welcome.
Lincoln-Douglas Debate. "LD" debate is offered in NSDA, NCFCA and Stoa leagues. It is a 1-on-1 format of debate that argues a value resolution. This format is named after the famous 19th century debates between Abraham Lincoln and Stephen Douglas. The Stoa resolution will be used for scrimmages, but all leagues are welcome.
All debaters will learn elements of the structure and strategy of debating their particular format. Session examples include studying the league's resolution, developing cases, rebuttals, cross-examination, stock/voting issues, and more. Debaters will be coached for at least one round by the camp coaches and be allowed at least one round during a "free for all" tournament-style round. Both novice and experienced tracks are offered (see below).
Limited-prep Events (NEW!)
Three tracks of limited-prep events will be offered for campers to choose. All students will receive training from a certified SCORRE(R) Coach in the SCORRE Method of speaking. Sessions will train the competitor in the limited-prep event of their choice, and scrimmages will commence.
When registering, you will choose between one of the following events:
Extemp. Extemp is offered in all three leagues. In competition, students are given 30 minutes to prepare a 7-minute speech. Students are expected to master current events and headline news.
Apologetics. Extemp is offered in NCFCA and Stoa. In competition, students are given 4 minutes to prepare a 6-minute speech. Students are expected to be well-versed in apologetics.
Parli. Parliamentary debate is offered in NSDA and Stoa leagues. Teams are given 15 minutes to prepare for a 30-minute debate round. Parli is considered an advanced debate format because of its limited preparation time.
Special Sessions for Coaches
Training Minds President Chris Jeub will be teaching a special track for all registered parent/coaches. Mr. Jeub is the co-author of Blue Book for Policy Debate and Green Book for Public Forum Debate, and the sole author of Red Book for Lincoln-Douglas Debate. Parents and coaches will walk through the process for being certified from Monument Publishing.
On a voluntary basis, attending coaches will have the opportunity to debate each other. This is a signature feature of Training Minds Camp. Consider it a wonderful opportunity to "walk in the shoes" of the debaters and experience the debate first-hand!
Skill Levels
Novices: You will learn the basics of how to tackle debate. This includes:
Understanding of the year's resolution for your league.
Identify and excel at the skills needed for each speech in a round.
Delivery techniques that will make you a better speaker.
Grasping the underlying stock issues of Policy debate.
Grasping the underlying philosophies of Lincoln-Douglas debate.
Preparing mentally and physically for tournament season.
Advanced: You will learn champion strategies, some of which include:
How to change the focus of any debate round to your advantage.
The best ways to construct and refute policy and value arguments.
How to use impacts to beat any application.
How to make clear, persuasive warrants.
Deliver cross-examinations that keep the round in your favor.
Limited-prep: You will learn the structure and strategy of champion speakers:
How to zero-in on the subject of your limited prep question.
Narrowing your topic down to a simple criterion for your speech.
Create and recite a specific objective statement to serve as a reference.
Learn to develop rationale for your objective.
Discover ways to add resources to your speech content.
Master the skill of evaluating yourself and others.
Beginners and advanced alike will find the Training Minds Debate Camp well worth the effort.
Leagues
There are three leagues that Training Minds and its sister publishing company, Monument Publishing, focuses on: NCFCA, Stoa and NSDA. The main purpose of the Training Minds Camp is to prepare students to compete in one of these three leagues.
Specific classes for the NCFCA and Stoa resolutions for both tracks of debate will be given at the camp. For scrimmages, the Stoa debate resolutions for both policy and Lincoln-Douglas (released in May 2018) will be the resolutions we use. Resources will be provided for debaters to use, so no materials or prior knowledge is necessary for when you arrive.
If you are brand new to debate and do not know which league you will be competing in, register in the Stoa track. The resolution you study will be used for camp, but you can change leagues later in the year to adapt to your needs. The websites of the leagues are below:
Stoa (not an acronym, but the name of a Greek architectural structure): StoaUSA.org
NCFCA (National Christian Forensics & Communication Association): NCFCA.org
NSDA (National Speech and Debate Association): SpeechAndDebate.org
Head Coaches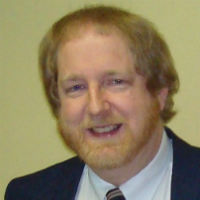 Vance Trefethen: Co-author to Blue Book for Policy Debate and main contributor to Monument Publishing's Policy Membership. Vance authored Keys to Team-Policy Debate and is one of the most highly respected coaches in the world of Policy Debate.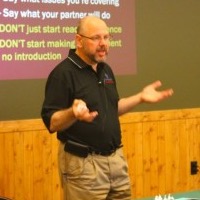 Coach Parks: Captain Parks served as an Air Force JAG officer for 5 years before starting his own private practice in North Carolina specializing in arguing criminal cases before appellate courts. During that time he appealed a half dozen cases to the US Supreme Court and regularly argued cases in front of the highest courts in our land. He also spent time as an adjunct professor teaching Torts, Criminal Law and Consumer Law at Wesley College and Trial Advocacy at Widener University School of Law.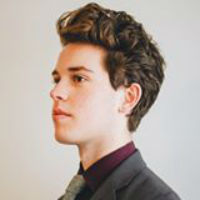 Chris Ostertag: a philosophy fellow at Grove City College, working on Economics, Literature, and Pre-Law minors. He is an accomplished Lincoln-Douglas debater who competed in the NCFCA from 2011 to 2016, accruing multiple regional- and national-level awards and accolades — including the unique honor of holding the highest at-large score in his region for three consecutive seasons. He competes on the college's parliamentary debate team and secured a 1st-place speaking title at the 2017 National Christian College Forensics Invitational championship.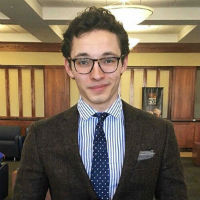 Joseph Abell: Joseph was the NITOC Tournament Champion in 2015, and the NCFCA Sweepstakes Champion in 2016. Now he's the coach of a college team in Dallas and dozens of competitors across Stoa and NCFCA. With an undying passion for the activity, Joseph plans to remain at the cutting edge of speech and debate for as long as possible.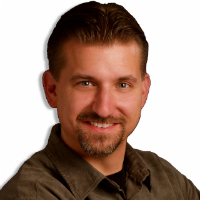 Chris Jeub: President of Training Minds and owner of Monument Publishing, writing the top cases and briefs for NCFCA and Stoa leagues since 1998. He operates his business and ministry not too far from where camp is located. He travels the country helping students compete with integrity and excellence, including his own children.
Other coaches will be added as student body grows. An 8:1 ratio is guaranteed.
Schedule
A more detailed schedule will emailed to participants when we get closer to the event date.
Tuesday, July 10. Check-in will open at 12:30 pm for students and coaches. The program will start at 1:00 pm with a ropes course team-building exercise, followed by introduction to the limited-prep formats.
Wednesday, July 11. Students will continue limited-prep teaching throughout the morning. A scrimmage will finish off the afternoon. The evening will consist of topic study for debate.
Thursday, July 12. Debate sessions will continue through the day. Coached rounds will begin in the evening where more experienced debaters showcase rounds, the less experienced observing and flowing.
Friday, July 13. Debate sessions and debate rounds will continue through the day. Students will continue coached rounds, some watching and some debating. A "grand finale" ends the day, where everyone debates the other side of the resolution from which they debated earlier. All parent/coach attendees will be judging this round. Lunch and dinner will be served, breakfast for those staying on campus.
Saturday, July 14. A "final showdown" will commence in the morning, showcasing a round between the coaches and the top students of the camp. This is an open event that parents can come and watch. Camp adjourns immediately following with no lunch served.
Register   NOTE: This will take you to a separate registration site.
[/su_spoiler]
[su_spoiler title="Our Other Camps" open="no" style="fancy" icon="plus" anchor="" class=""]
Sign Up for Camp
Visit the Training Minds Camps page and register for the next camp. Here are direct links to our latests:
[display-posts taxonomy="category" tax_term="Camps" orderby="title" order="ASC" include_date="false" posts_per_page="5″]
Monument Coaching
Many of our coaches are Monument Member authors and writers. They give individual attention and coaching to help you succeed. In fact, we have consistently sent debaters to national tournaments and helped them win. Learn from our coaching staff how to take your debating to the next level.
[/su_spoiler]
[su_spoiler title="Donate" open="no" style="fancy" icon="plus" anchor="" class=""]
Your Support Matters
Training Minds is tax-deductible as a 501(c)3. We welcome the support of individuals and organizations in supporting the events Training Minds believes in.
Your Donation Is Tax-Deductible
Your donation to help our events, tournaments, curriculum and coaching is 100% tax deductible. You will be sent a receipt with your thank you letter to use for your tax records. There are two ways in which you may donate:
1. Credit Card
Training Minds uses PayPal as its credit card processor. This is one of the most secure ways to transfer funds online, and once your donation is complete an immediate response will arrive via email.

Donate to "train minds for action"
Training Minds is a 501(c)3 nonprofit organization whose donations are 100% tax-deductible.
2. Check by Mail
Training Minds' office is located in Monument, Colorado. All checks received are responded to personally with a receipt and thank you. Our mailing address:
Training Minds
16315 Rickenbacker Ave
Monument, CO 80132
[/su_spoiler]
[su_spoiler title="Testimonies" open="no" style="fancy" icon="plus" anchor="" class=""]
These debaters are trained up for Season 18!
32 debaters assembled for training in 2017. Here's what they had to say about camp:
The Training Minds Debate Camp of 2017 was by far the best coaching I have ever received. I learned so much, ranging from logic itself, to debate theory as a whole, and everything in between. It was an amazing opportunity to meet others with the same goals and needs as yourself with coaches who know how to meet those needs, and prepare you for your goals. I will definitely be attending again!
—Michael Wilson, Texas
I really enjoyed the lectures on various subjects. I liked how we didn't debate a lot but focused on structure and logic. I felt like it wasn't too hard to follow the lectures and I really enjoyed the beautiful facility.
—Eliza Johnson, Kansas
The people at Training Minds have put a lot of time and energy into this camp. The food, environment, coaching, and materials presented were all incredible. I would recommend anyone of any skill level in debate to go to this camp.
—Thaen Reeves, Wyoming
Team building was a great way to start the camp. I always think it is a good idea for people to feel comfortable with each other (beyond just learning names). I was greatly pleased with the content. Honestly, I didn't have much hope for myself (parent/coach?/club leader) to understand debate very well in order to be helpful for my children or our club. The blinders have been removed and I have hope! With pleasure I say that Chris Ostertag was an answer to prayer for our family. We are impressed with his skills and ability to teach. And one of my boys is now challenged to increase his vocabulary ?
The location, food, bunks, bathrooms/showers…all very nice, wonderful facility. Thank you all!!
—Micaela Reeves, Wyoming
I learned so much at this camp! I loved everything about it, from the coaching and lectures to the team building exercise. I feel like I have a completely different understanding of debate and everything behind it then I did before. Overall, it was amazing!
—Elizabeth Miller, Kansas
This camp is perfect for any less-experienced coach or coaching parent who wants to help students succeed in debate. The lectures are substantive and 100% fluff-free; the coaches are personable and dedicated to helping students and coaches understand the intricacies of the event; and the setting is beautiful! You will not regret including Training Minds in your summer.
—Suzanne McKenzie Miller, Kansas
This was a good learning experience. It was nice to meet people from different states and to start to learn how to debate.
—Zachary Houlihan, Colorado
I think that camp will make the difference this year! I appreciated the atmosphere and loved the learning, friendships, and fun that always accompanies debate but had a special perspective at this camp. I am so excited about what I learned, and can't wait to put it into practice. Thanks!
—Shoshanna Howey, Colorado
The Training Minds Camp has made me better equipped to start the debate year with information that would have otherwise taken weeks to learn. Thank you Training Minds!
—Grace Sambrano, TX
For a second-year debater Camp was extremely educational on so many levels. The coaching was exquisite and and the scenery was beautiful.
—Trenton Heise, TX
The Training Minds camp was a fun weekend to camp and learn about debate. The location is spectacular, and I loved the short hike you could do in the morning. The food was great! The lectures were very helpful. The most helpful part was the CX lecture and brainstorming cross-ex questions and watching cross-ex videos. I learned a lot of new strategies to try to implement this coming season!
—Sophia Schwarz, Colorado
Great opportunity to immerse debaters in the structure of debate!
—Phillip Schwarz, Colorado
This was an amazing debate camp that far exceeded my expectations. The beginning team-building event was an ingenious idea. The coaches were top-notch and the sessions taught were thought-out, contained, and exceptional material. The pace could not have been better. This debate camp is highly recommended for anyone and everyone involved with debate. Thanks and great job!
—Clifford Wilson, Texas
My experience at Training Minds Camp was a life-changing one. I learned so much material that I'll be able to use in order to improve my debate skills and become a better speaker in general. The information I was provided with was invaluable and will be key for my progress this coming season. Before I was a debater, I was extremely hesitant at even speaking in public. It was foreign to me. But now that I'm in my second year and have attended this camp, I'm well on my way to becoming someone that can utilize speaking and policy debate for the glory of God. Thank you, Training Minds!
—Celeste Stewart, Colorado
Some Old-time Favorite Testimonies of the Past
Matthew Erickson attended Training Minds Camp the summer before he took 1st Place Lincoln-Douglas Debate in 2012.
Training Minds Camps have been running nationwide since 2001. We have quite the track record! Here are some…
Training Minds Camp gave me the opportunity to begin a familiarity with what this year could look like according to the resolution. I am now able to "recognize" my case options and am excited to "observe" what ideas people will come up with for cases for electronic surveillance year!
—Austin Pistor, Texas
Top nationally ranked competitor (see ranking)
The coaches were always there to help and coach one-on-one outside of lectures and their teaching was much enjoyed by all of the students involved. I highly recommend this great camp!
—Ryan Kelly Murphy, California
Ranked 1st Place Champion in 2015, Stoa's highest ranking competitor (see here)
Training Minds camp was an amazing opportunity to grow my skills in a competitive forensics setting. All of the coaches did an excellent job equipping us for the competition season ahead. I feel like I can go head to head with top debate teams because of the unique quality of instruction I received at camp.
—Mark Csoros, TX
Top nationally ranked competitor (see ranking) and current Monument Publishing Writer
As newbies to the world of speech and debate, we feel much more confident about the upcoming year. We're excited!
—Trish Youmans, AR
New parent in 2014, now mother of Arkansas 1st place ranked champion (see here)
This Training Minds Camp helped me understand how to debate even better, and how to think outside of the box. Go. To. This. Camp!
—Miliano Mikol, Texas
Attended camp in 2013, now a national contender (see ranking)
Training Minds Camp EXCEEDED our expectations. Coaches were focused, motivated to teach, very knowledgeable, experienced men and women after God's own heart…I loved that no time was wasted. My only regret is that we hadn't sent our student sooner.
—Leinani Mikol, Texas
Miliano's mom and coach
Camp will give you the tools you need to continue excelling all year long.
—Matthew Erickson, Colorado
Ranked 1st Place 2012 (see here), national college champion, current law student at Northwestern
Thanks so much for having the camp! Camp provides a great atmosphere for different leagues to be around each other, and for competitors to get to know one another in a more laid back atmosphere.
—Reesey Rea, Colorado
Stoa's 2014 National Champion in Policy Debate (see ranking)
I couldn't believe how helpful the coach's were in answering questions and sharing their experiences. I really appreciated the one on one time in particular and found it to be invaluable.
—Zack Seals, California
Ranked 5th in the nation 2013 (see ranking)
There are hundreds more from our camps over the years. Visit Training Minds Testimonies to browse more testimonies.
[/su_spoiler]
[/su_accordion]
Have more questions? Contact Us:
Email support@monumentpublishing.com.