The NFHS (National Federation of High Schools) releases a national resolution that policy debate organizations use in their tournaments. The two largest are the NSDA (National Speech and Debate Association) and the NCFL (National Catholic Forensic League). The source material is written for the 2019-2020 school year resolution:
"Resolved: The United States federal government should substantially reduce Direct Commercial Sales and/or Foreign Military Sales of arms from the United States."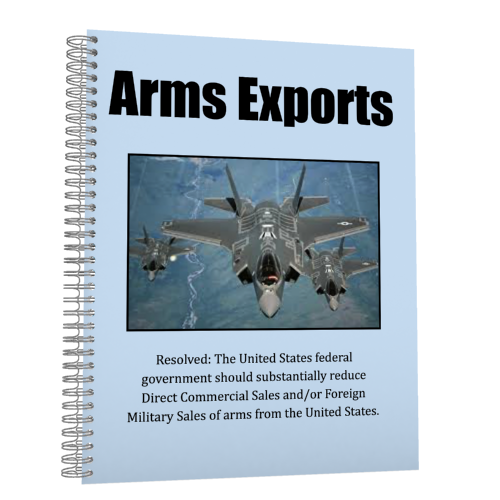 The following source material is restricted from non-members. These valuable downloads will remain available to Monument Members through June 2020, after which they will be archived into Monument Libraries.
Download Pages
[display-posts category="nfhs-policy" include_excerpt="true" include_date="true" posts_per_page="100″ order="ASC"]
[sc name="S20 Release Schedule"]
[sc name="Permission and Usage"]