Released: Filed Under: Textbook Library Tagged With: Lifetime Access Download, Policy
About "Blue Book for Policy Debate"
Learning policy debate is made simple, successful and fun with Blue Book. Co-authored by Chris Jeub and Vance Trefethen, Blue Book teaches readers the structural demands of policy debate, provides introductory releases for league-specific preparation, and gives strategic substance to excel in the round to win ballots.
Debaters trust Blue Book to get the tools necessary for successful policy debating.
What Comes With Blue Book
Twelve lessons in four units to walk you through the essential instruction in policy debate.
Worksheets customized to each lesson to help measure retention.
Activities for each lesson to be done as you study the lessons.
Table of Contents:
Introduction

What Is Policy Debate?
Units and Lesson Plans
Scope and Sequence
Adapting the Schedule
Your Digital Addenda
What's Legal, What's Not
Important Changes to This Edition

Unit I: Structure of Policy Debate

Lesson 1: Basic Preparation for Policy Debate
Lesson 2: Speaker Responsibilities
Lesson 3: Flowing

Unit II: Strategy of Debate Cases

Lesson 4: Elements of an Affirmative Case
Lesson 5: Stock Issues and Other Elements of Debate
Lesson 6: Research

Unit III: Model Resolutions

Lesson 7: Domestic Surveillance
Lesson 8: Federal Court Reform
Lesson 9: Trade with China

Unit IV: League-Specific Resolutions

Lesson 10: Your Policy Debate League
Lesson 11: Understand the Status Quo
Lesson 12: Spotlight Cases

Conclusion

Monument Membership
Glossary
Answer Keys
Authors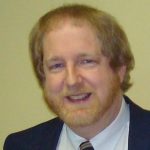 Vance Trefethen
Chris Jeub
Permission & Usage
Click Here for complete information on permissions. All Membership content and Library Archives are proprietary intellectual content, so please respect our copyrights. Simply put, if you are not a Monument Member or a Library Access Owner you may not use it or share its content. If one partner of a debate team is a member and the other is not, the one who is a Monument Member must be the controller of the logins, downloads and incorporation of the Monument Membership material. Sharing logins is strictly prohibited, the only exception being from immediate family members within a single household.